How the 2021 Ram 1500 TRX is a Truck Like You've Never Seen Before
A pickup truck isn't used for just jobs or home improvement projects, but there are some that are designed for performance, giving you a thrilling experience for the time you drive. Getting into the 2021 Ram 1500 TRX will keep you smiling during every drive that you have planned. The trims of the 2021 Ram 1500 TRX has three trim levels - TR, TR1, and TR2 - for you to choose from.
Make an Inquiry
* Indicates a required field
Interior Features & Design
The cabin comes with many different features that'll be able to help you enjoy the time you spend inside. The large head-up display that's available can relay the information that you need without distracting you. You'll also be getting a 12-inch touchscreen to control your apps and media.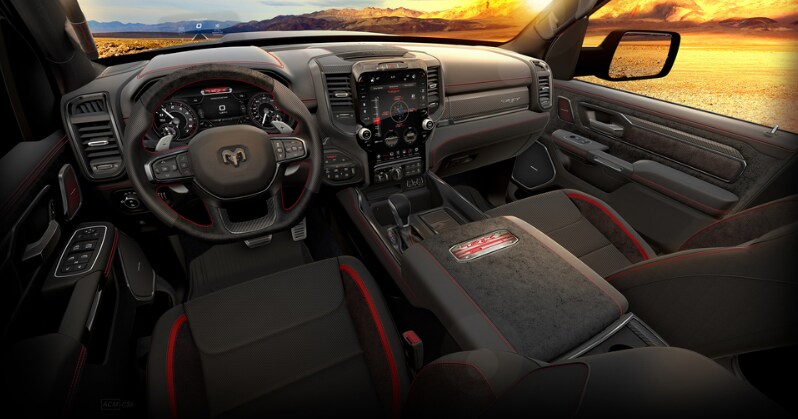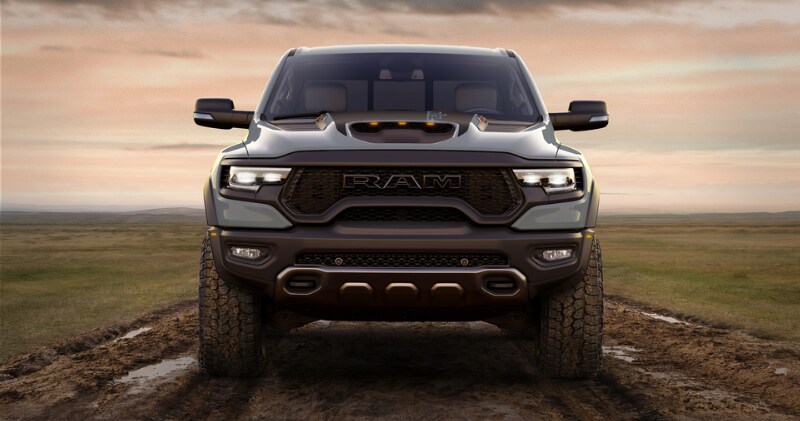 Exterior Features & Design
The bold design of the 2021 Ram 1500 TRX immediately sets it apart from any other truck you'll find. The large air intake on the hood, front badging, and wide fenders give you a sense of excitement before you can even press down on the pedal. With up to 11.8-inches of ground clearance, the 2021 Ram 1500 TRX will be able to get you over anything that stands in your way.
Performance Options
The 2021 Ram 1500 TRX comes with one of the most powerful engines that you'll find. The supercharged 6.2-liter HEMI® V8 offers up to 702 horsepower and 650 pound-feet of torque, giving you the best-in-class horsepower and torque to get you through any terrain that is ahead. You also get Performance Pages on the infotainment system for all the information you could need about your drive.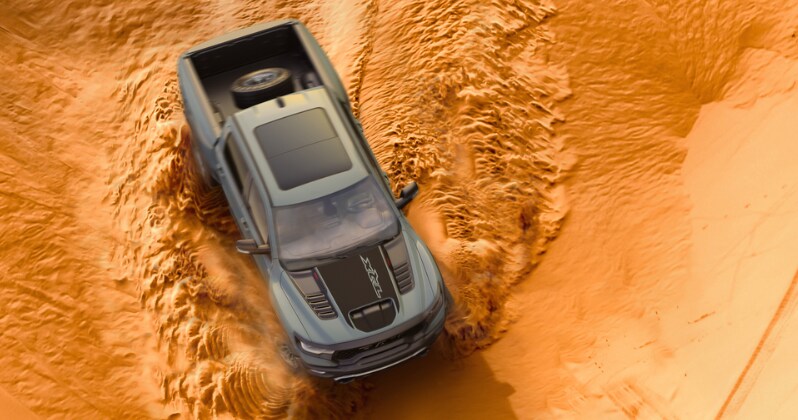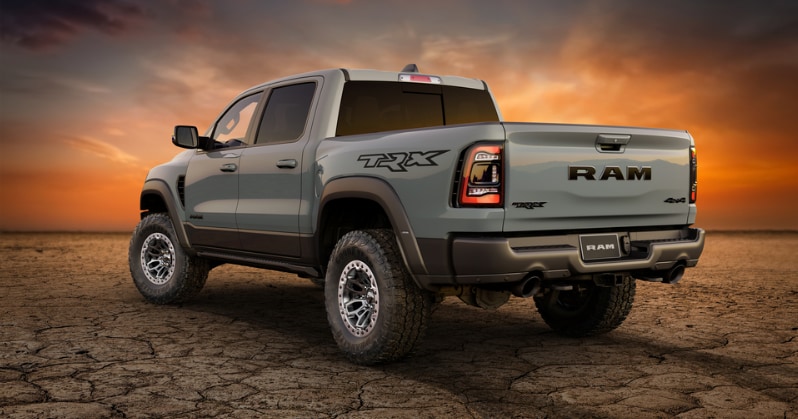 Technology & Safety
An exciting truck like the 2021 Ram 1500 TRX needs to have a variety of features that will keep you feeling confident whenever you drive. Being able to equip Lane Departure Warning, Lane Keep Assist, Blind-Spot Monitoring, and Adaptive Cruise Control will help instill this confidence, making sure you won't need to stress on even the busiest highway.