| | |
| --- | --- |
| | |
| Jeep® Wrangler | Ford Bronco |
The Battle for the Best Off-Roading Vehicle: The Jeep® Wrangler Rubicon 392 Concept Vs the 2021 Ford Bronco
There has been a lot of speculation around the announcement the Jeep® brand made about the Jeep® Wrangler Rubicon 392 Concept, and our team is here to help give you a better look at it all. We want to show you that Jeep® models are still at the top of the list when looking for a vehicle that can explore, adventure, and go off-roading, helping make the decision about your next vehicle easier to make.
The recently unveiled 2021 Ford Bronco is getting attention, with many critics saying it has the Jeep® Wrangler in its sights, so we want to give you a side-by-side comparison of these models. We want to show you how the upcoming Jeep® Wrangler Rubicon 392 Concept outclasses the 2021 Ford Bronco in many ways. We have looked at some of the most important traits so that you will feel confident after you have added a new Jeep to your driveway.
Our experts have compiled a list for you to look through, but we are always happy to answer any questions that you have. Our goal is to help you through every step of finding your next vehicle, getting you into one that is equipped with the features and capabilities that you have been looking for. Feel free to reach out to our team for more information about the Jeep® Wrangler Rubicon 392 Concept.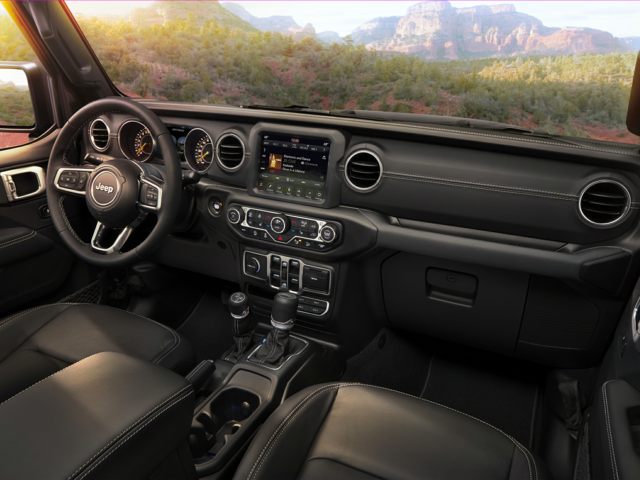 Jeep® Wrangler Rubicon 392 Concept vs 2021 Ford Bronco
The Jeep® Wrangler, when equipped with the upcoming V-8 engine, will have over 100 horsepower and 50 torque more than the 2021 Ford Bronco will, making it more exciting on any terrain that you set your sights on.
Both models come standard with four-wheel drive to fit the adventurous nature of the drivers who get inside.
You get nearly two more inches of ground clearance on the Jeep® Wrangler Rubicon 392 than you will get from the 2021 Ford Bronco, making for less obstacles that can end your fun.
The Bronco followed what the Jeep® Wrangler made popular and each can have their doors and tops removed to help you enjoy the outdoors on any adventure that you take.
When you are looking to go off-roading, you should stick with Jeep®. The approach angle for the Jeep® Wrangler Rubicon 392 is increased to 51.6 degrees while the Bronco maxes out at 43.2 while departure angles are at 40.1 degrees and 27.2, respectively.
The water fording capabilities of the Jeep® Wrangler Rubicon 392 are better than that of the 2021 Ford Bronco, giving you a better chance of getting through everything that stands in your way when you choose the Jeep® model.
Both models know you want less to worry about while exploring, which is why each cabin can come equipped with drain plugs and have weatherproof materials throughout.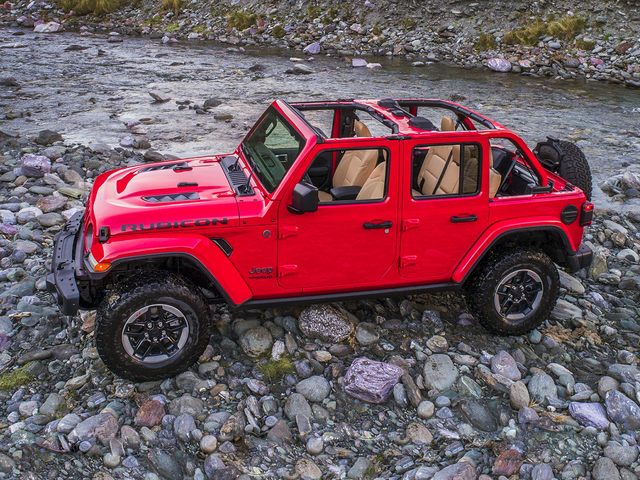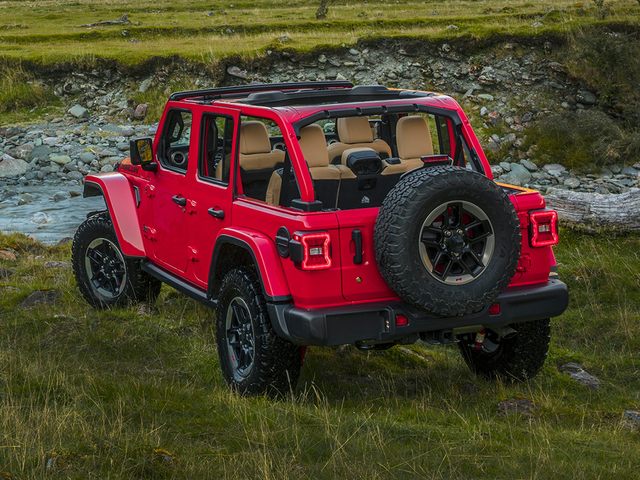 There are half doors designed specifically for the Jeep® Wrangler Rubicon 392, making it easier to get them off when you want but aren't cumbersome or distracting while still on. The Ford Bronco does not offer smaller doors in any place.
Both models have a variety of driver assistance systems that can be equipped, giving you the best view of the road or trail around you.
With a trailer hitch and wiring harness packages available for both models, you can tow up to 3,500 pounds with whichever model you choose, making it easier to bring along all the equipment or gear that you might need.
To get a better feel for the many exciting features of the new Jeep® Wrangler, take one for a test drive at Hendrick Chrysler Dodge Jeep RAM FIAT of Concord today.